HSC Consulting has been your certified contact for corporate succession, management consulting and HR consulting since 1999. We are locally active for our customers nationwide and regionally. Our focus is on companies and corporations from technology-oriented sectors such as medical and electrical engineering, the tech & IT industry, mechanical engineering and plastics technology as well as the chemical, pharmaceutical and automotive industries.

The M&A consultants of the management consultancy have themselves successfully worked as executives and managers in industry and the industries. Our network is your advantage. We help companies to fully exploit their potential in the sale and purchase of companies. Supervisory boards, board members and managing directors as well as investors and owners of companies trust us. Trust our M&A experts!
Around the World, around the clock …
HSC Consulting
Management consultancy, management consultancy and personnel consultancy for industry, companies and corporations. M&A consulting for TOP management. Consulting Services for the company succession, the sale of the company and the purchase of the company.
Since 1999, HSC Consulting has been your contact partner in Germany, Austria and Switzerland with the HSC Personal brand. The personal support of our mandates, commitment and instinct are the focus of our activities. We are your trusted partner and stand up for your interests with perseverance.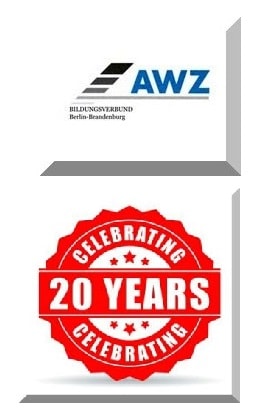 For more than 20 years, HSC Consulting has been a certified HR consultant. We are a M&A consulting company for the purchase and sale of companies as well as successful successor solutions. We are available for you in all regions and industries. Berlin, Munich, Stuttgart, Frankfurt, Cologne, Hanover, Hamburg and Berlin.
Succession of a family business ..
company value
Calculate company value: That's how much your company is worth . . . If a company is to be sold, a price must be determined for it. In practice, there is no established procedure for this. At the same time, the seller usually has completely different ideas about the value of his company than the buyer. Thus, the determination of the value of the company depends entirely on the method.
Succession Exchange
Especially in traditional business sectors, a takeover can promise more entrepreneurial success than a start-up. Since the successor market is large, one should consider taking over a business. Our successor stock exchange provides an overview of the various possibilities of taking over a business.
Company succession Expiration
Steps in corporate succession:
Phase 1: Objectives, approach, timetable

Phase 2: Evaluation, consultation of experts

Phase 3: Preparing for evaluation and handover

Phase 4: Sales process

Phase 5: Completion and handover
Succession of a family business
Company succession Family business – Entrepreneurial income today is more flexible with the topic of succession than the generation of their parents. Thus, the classic patriarch, who leads the company alone, becomes a discontinued model. Tomorrow's family entrepreneurs are team players who have no problem running the company together with salaried executives or other family members. Are you looking for further information on the topic of corporate succession in family businesses? Dann sind Sie hier genau richtig …
Company sale . .
Company sale
Based on our broad network, a list of potential buyers or targets can be drawn up at short notice. For interested parties from the industry environment as well as for financial investors. The professional execution of the sales process (M&A process) is crucial for the successful sale of the company and the achievement of a high purchase price.
Business Exchange
Company Exchange – On our marketplace you will find selected company offers and requests. Our company offers are based on an analysis. Clearly, we have compiled the company-exposés for you.
Small and medium-sized enterprises in the sale of businesses
SME Business Sales – For small and medium-sized companies, professional preparation for the sale of a company includes the preparation of all the essential documents required in the sales process. The two most important documents are the short profile (teaser or teaser). One Pager) and the Information Memorandum ("IM"). Exposé).
Business sale – selling a company
Business sale – Serious and safe. Whether an entrepreneur wants to retire for age reasons or for any other reason – the sale of a business is the final challenge for every business owner. Usually, the sale of a company is a one-off affair and has little to do with the entrepreneur's previous activity. . . . Are you looking for further information on the topic of company sales? Dann sind Sie hier genau richtig …
Company purchase for you …
Business Exchange
Business Exchange – For business sellers, business exchanges are a simple and effective tool to draw attention to their offer. Each sales offer and each candidate application has been reviewed by the consultants prior to activation. The personal support ensures that every prospective customer request is answered individually and seriously within a very short time.
M&A advice
M&A consulting – The commissioning of an M&A consultancy has many advantages. The owner can concentrate on the operational business, does not make mistakes in the M&A process, acts professionally and shows potential buyers that he is serious. It comes to a faster conclusion due to professional preparation and implementation.
Checklist for the purchase of a company
Checklist Company Purchase – A checklist for the company purchase serves the rough orientation. Check the details of the seller carefully. Incorrect figures and concealed risks can lead to costly contract disputes and regressions for both partners.
Purchase of a company – Are you looking for a company, for example, to start a business? As a start-up. . . Before you take care of equity or debt capital or contact potential donors, a different question needs to be addressed when buying a company: The purchase price must correspond to the value of the company. Here, by their very nature, different interests meet. The seller wants to negotiate a high price for his company. Maybe he founded the company himself as an entrepreneur, maybe he sees it as his life's work, which he now has to give up. Are you looking for further information on the topic of corporate purchasing? Dann sind Sie hier genau richtig …